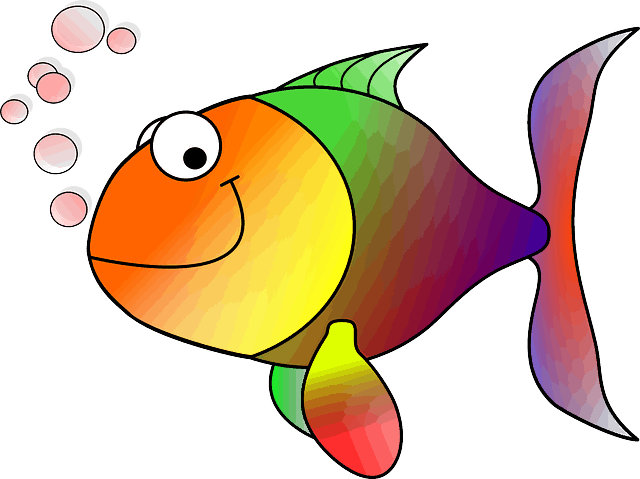 In the quest for maintaining a kosher lifestyle, KosherFish.co has always been a trusted companion, providing valuable information about which fish are kosher. Recent updates to the website have taken it a step further, enhancing its usefulness and empowering users to make informed dietary choices confidently. Here's a look at the exciting updates that have been implemented on KosherFish.co, highlighting how they have made the website more valuable for kosher diners. Furthermore, we will unveil the plans for an updated mobile app for Android aimed at delivering an even more seamless experience for kosher fish on the go.
Improved User Experience
Updated Fish Database
KosherFish.co now boasts an improved fish database featuring a comprehensive list of kosher fish species. This expansion enables users to quickly access information about a wide range of fish, ensuring they have the necessary knowledge to make informed decisions. From commonly found species to more exotic ones, the website covers it all, making it a one-stop resource for kosher eaters. Information is based on kosher fish lists from the Orthodox Union (OU) and Chabad.
Improved Search Functionality
To streamline the process of finding specific fish, improved search functionality has been implemented. Users can now simply enter the name of the fish they are curious about and instantly retrieve the relevant information. This feature saves valuable time and enhances user satisfaction by delivering precise results in seconds. With the optimized search functionality, locating kosher fish has never been easier.
Enhanced Information and Visualization
Engaging Visuals
Understanding that visual aids can greatly enhance the user experience, KosherFish.co now includes quality images of each fish species. These visuals offer a clear representation of each fish, helping users to identify and differentiate between different species easily. Coupled with detailed descriptions, these engaging visuals make it easier for users to navigate the world of kosher fish and select the right options for their meals. Remember, when in doubt, consult with a trusted rabbi.
Mobile App for Android: Update Coming Soon
To cater to the growing needs of users on the go, KosherFish.co is excited to announce the upcoming launch of its soon-to-be-updated mobile app for Android devices. This development will further improve the accessibility and convenience of the platform, allowing users to access the wealth of kosher fish information anytime, anywhere.
New User-Friendly Interface
The Android mobile app will feature a user-friendly interface, designed to offer a seamless and intuitive experience. Users will be able to browse the extensive fish database, search for specific species, and access detailed kosher certification information with just a few taps on their mobile devices. The app will be optimized for quick and easy navigation, ensuring that users can effortlessly find the information they need, even while on the move.
Keep It Kosher
The recent updates to KosherFish.co have transformed the website into an even more valuable resource for those seeking kosher fish information. The expanded fish database, intuitive search functionality, detailed kosher certifications, and engaging visuals have made it easier than ever for users to identify and select kosher fish species confidently. Additionally, the forthcoming Android mobile app will take accessibility to a whole new level, enabling users to access kosher fish information anytime, anywhere. With these updates, KosherFish.co continues to solidify its position as a trusted companion for kosher eaters, ensuring that they can make informed dietary choices and enjoy their meals with peace of mind.